Our Bus
The Fabulous Traveling Sundae Bus can best be described as an 'ALL THE TOPPINGS YOU CAN EAT TRAVELING ICE CREAM SUNDAE BUFFET!' Ice cream is served from a chest freezer on board and toppings are arranged in a tasteful manner buffet style. Party goers receive their ice cream and proceed to cover it with all the toppings they choose. Topping choices are chosen at the time the bus is booked from a list of DRY, WET, and CANDY toppings. Whipped cream and cherries are automatically included. Toppings range from rainbow sprinkles to chocolate syrup to gummi bears.
The bus is decorated in a color palette of lime green, purple, hot pink, and blue. Polka dots on the ceiling, playdough can knobs, monkey pillows, hidden Mickeys, and much more greet the unsuspecting visitor!!!
Each party package is customized to suit the customer's needs. We have done a summer camp, a Jack & Jill shower, office picnic, dental office luncheon, graduation parties, birthday parties,church fairs, an antique car show and more. The bus is very versatile and appeals to all age groups!!
The cost of the bus is per person and decreases as the number of party guests increases. The per person fee covers: all ice cream, toppings, set-up, take down, spoons, cups, napkins, hats,goody bag coupons ( 1 per guest) and a Country Creamery shirt and gift bag for that special person. It also covers the driver and party organizer for 1 hour within a 10 mile radius of the Country Creamery. There is a 15 guest minimum and additional fees may apply for extra mileage traveled and time accrued over 1 hour. A $100.00 deposit is due at time of booking. The date will not be held without deposit. Please call for more information or email us at countrycreamery at gmail dot com.
Turn your wedding, bridal shower, rehearsal dinner, engagement party or anniversary celebration into a fun-filled ice cream social! Your guests will board our Fabulous Traveling Sundae Bus and make their own, delicious, over the top sundaes! We can also provide you with an Ice Cream Bar without the bus. Packages are customized to suit your needs.
Click here to see our wedding ad!
The Bus – Interior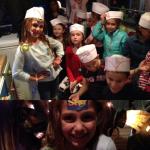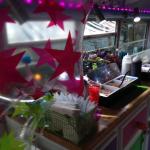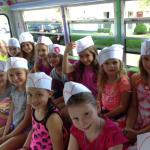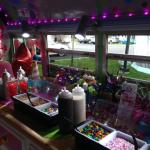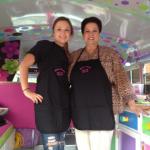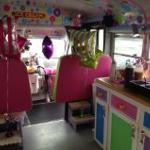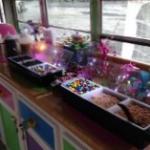 The Bus – Exterior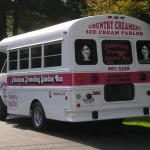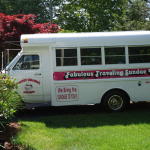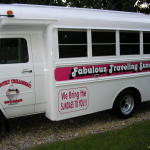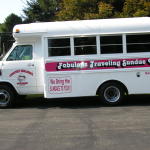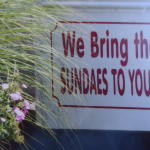 The Bus – Fun!