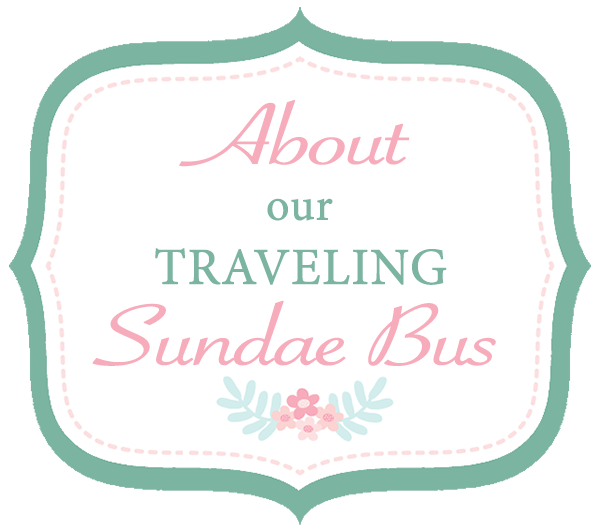 The Fabulous Traveling Sundae Bus can best be described as a "Fabulous Traveling Ice Cream Sundae Buffet!" We come to you bringing everything necessary for a successful sundae party! Party goers board our uniquely decorated party bus, and create their own super, delicious, over the top sundae. Your guests will board our bus, receive their cup of ice cream and proceed to cover it with toppings displayed buffet style. These toppings are chosen in advance when the bus is booked. The ice cream choices are also made in advance. Our toppings' list is quite extensive and includes dry, wet and candy toppings along with whipped cream and cherries.
Each party package is customized to suit the customer's needs. We have done summer camps, school functions, bridal showers, weddings, car shows, fairs and birthday celebrations from 1 years old to 90 years old. We have also done Halloween and graduation parties along with corporate events. The Fabulous Traveling Sundae Bus is very versatile and appeals to all age groups! Turn your wedding, bridal shower, rehearsal dinner, engagement party or anniversary celebration into an ice cream social! Make your child's birthday party unforgettable as they and their guests sit on the bus, do several fun filled activities, sing Happy Birthday, wear special hats and make their own sundaes.
Each party package includes: *usage of the bus, driver, and party organizer for one hour *gift bag and Country Creamery shirt for the birthday person or guest of honor *goody bag coupon for a free ice cream cone and hat per guest *all necessary supplies *set up and take down and *sugar free or dairy free ice cream at no aditional cost. The package cost is per person with a minimum of 15 guests requiered for us to visit. Additional fees may apply for extra mileage and time accrued over one hour. A $100.00 deposit is due at the time of booking to hold your date and time. The date and time will not be held without a deposit. There also is a cancellation policy.
The Fabulous Traveling Sundae Bus's motto is "WE BRING SUNDAES TO YOU!" and its show stopping white and hot pink exterior and brightly colored polka dot interior make for a fabulous sundae experience! Just look at the photos and the happy expression on everyone's faces. A picture speaks louder than words!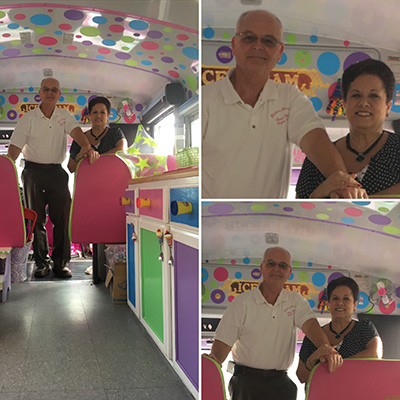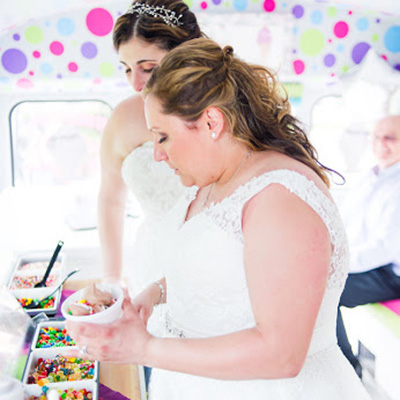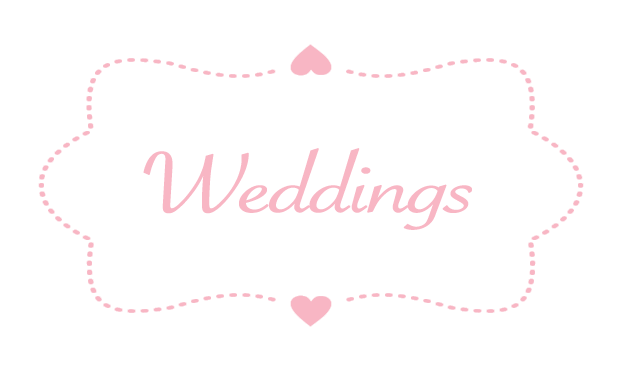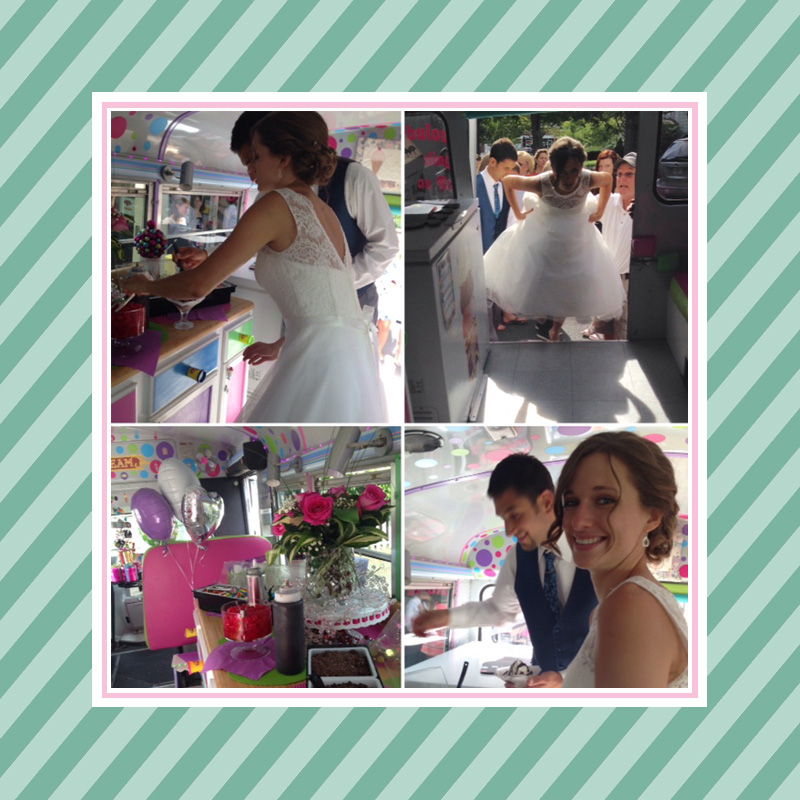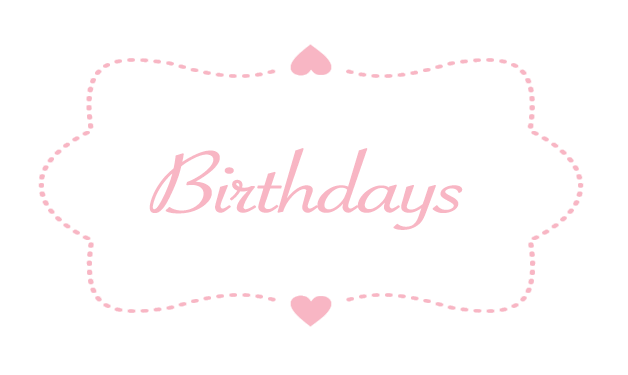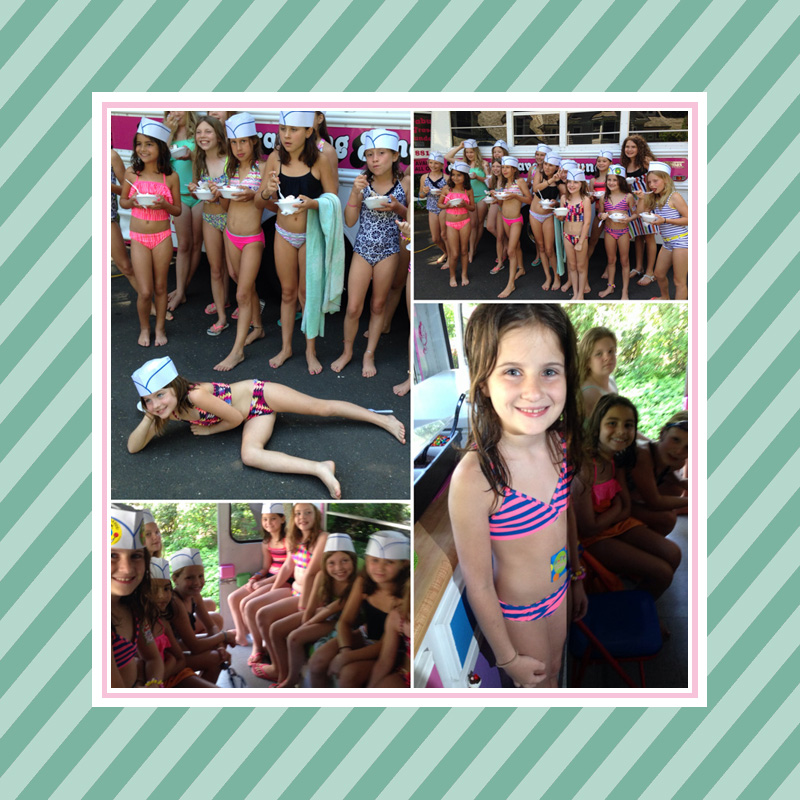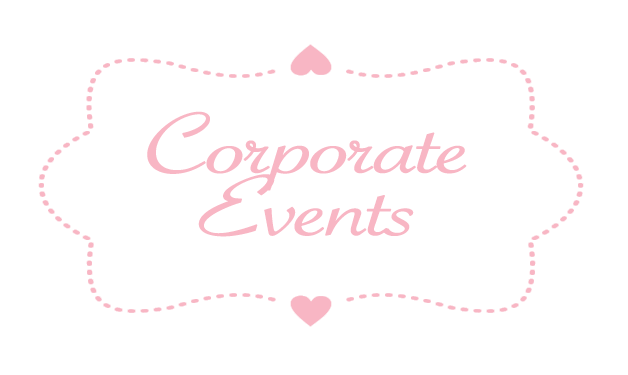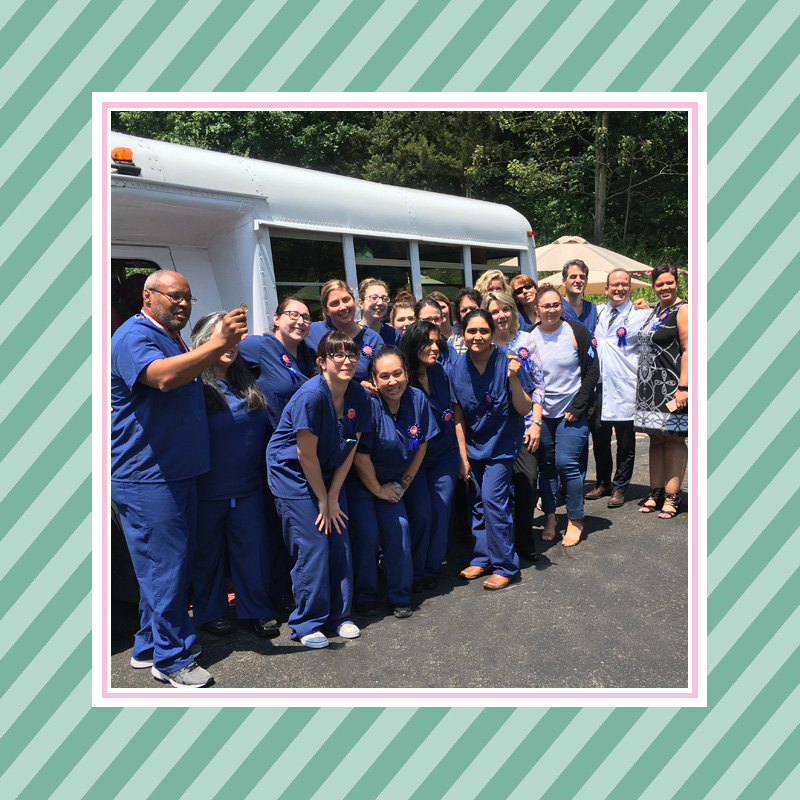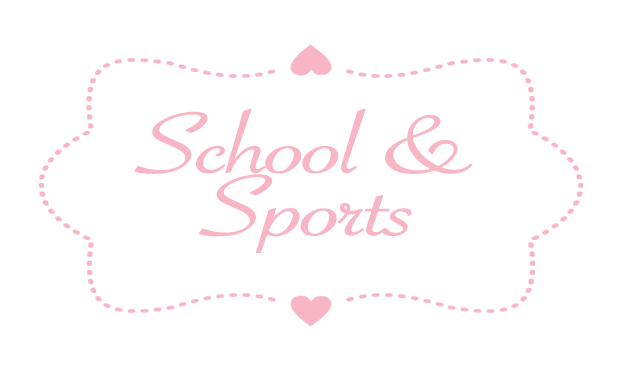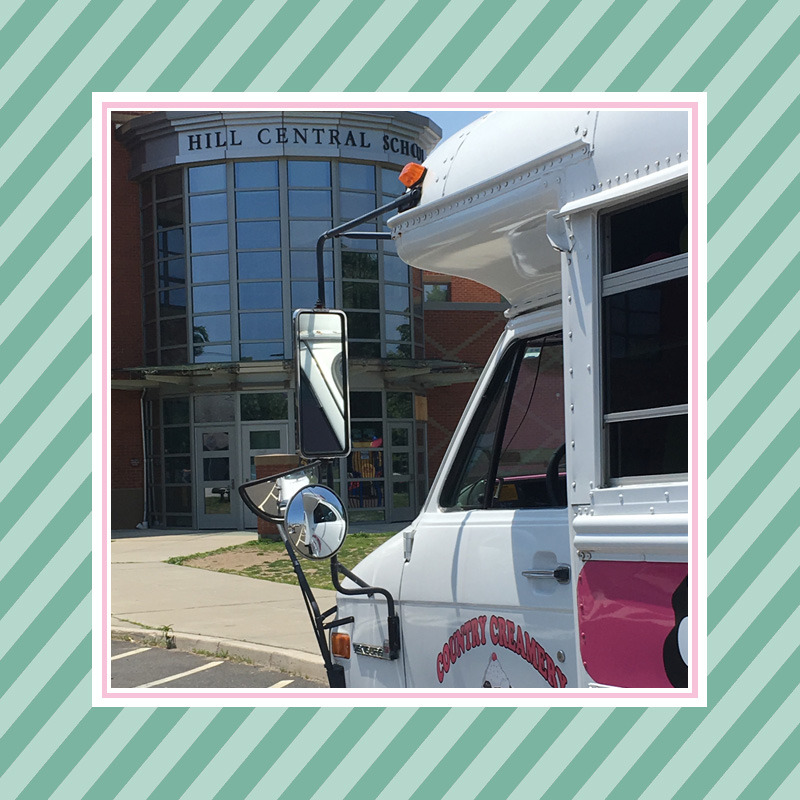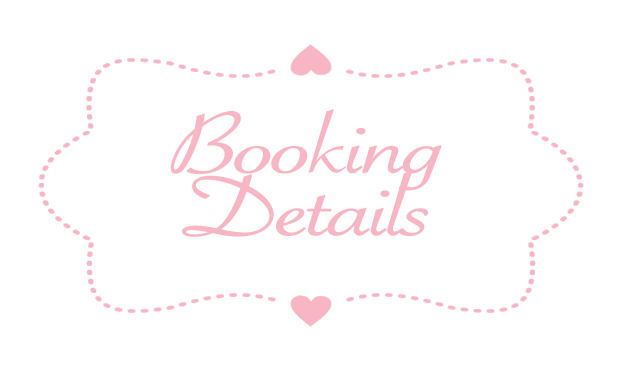 The cost of the bus is per person and decreases as the number of party guests increases. The per person fee covers: all ice cream, toppings, set-up, take down, spoons, cups, napkins, hats,goody bag coupons ( 1 per guest) and a Country Creamery shirt and gift bag for that special person. It also covers the driver and party organizer for 1 hour within a 10 mile radius of the Country Creamery. There is a 15 guest minimum and additional fees may apply for extra mileage traveled and time accrued over 1 hour. A $100.00 deposit is due at time of booking. The date will not be held without deposit.